authLab is Sponsoring WordCamp Sylhet 2023
It's time for the WordPress community to gather once again and this time, in the land of tea and rain – Sylhet!
WordCamp Dhaka 2019 was immensely successful and everyone was looking forward to another one. It took a little more time than we expected, but here we are, excited for WordCamp Sylhet 2023 to happen this month! Hope you've already marked the dates – May 19 & 20.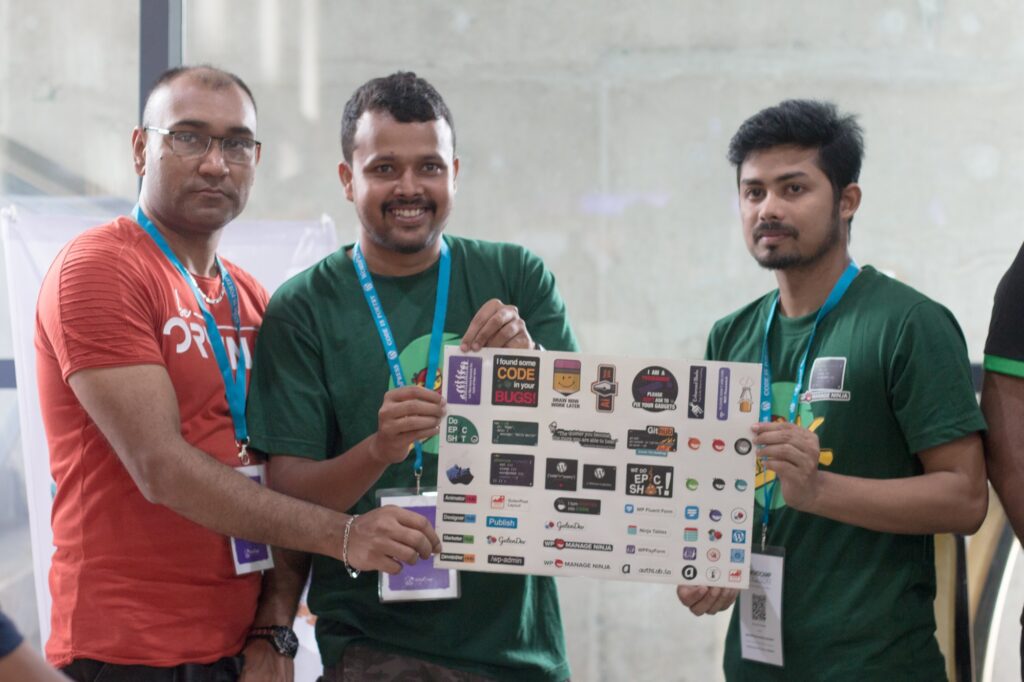 One more reason we're excited is that authLab is sponsoring this conference in its hometown this time. It's the first-ever WordCamp in Sylhet, and the Bangladesh WordPressians were eagerly waiting for such a huge event for a long time now.
It's the most anticipated event for the WordPress community. Everyone is excited for all the right reasons.
WordCamp Sylhet Was On Slow-cook For 2+ Years!
It's definitely not a sudden plan. It was in the works ever since WordCamp Dhaka. But a big event like this needs some time and the pandemic sure didn't help. Still, Sylhet WordPressians were quietly planning the event in the background.
There were small and short meetups and conferences in between, following the COVID-19 safety protocols.
WordPress Sylhet Meetup October 2021 happened online due to the pandemic. The two more meetups in Sylhet were hosted and organized by authLab people in August and November 2022.
You can tell how authLab was genuinely hoping to host and sponsor a WordCamp in Sylhet because we're making the small meetups happen every chance we got!
After the team attended WC Asia '23, we became more diligent and confident about WordCamp Sylhet. Now that it's finally happening, we couldn't be more proud and happy!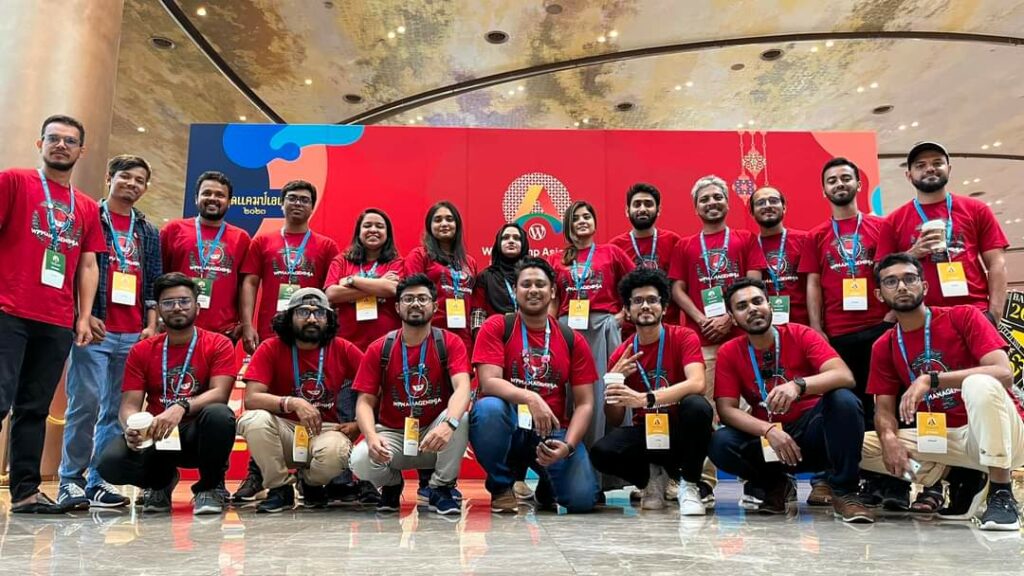 Along with that, let's not forget to mention the super energetic Sylhet WordPress community who worked truly and hard to make this event possible. Without the lovely people from the teams of Technext, Ofspace, UIHut, and countless more, WordCamp Sylhet wouldn't have come to fruition.
Venue for the Big Event
Let's meet at the beautiful campus of Shahjalal University of Science and Technology (SUST) for WordCamp Sylhet. The conference is organized in the Central Auditorium of the campus.
SUST is one of the biggest public universities in Bangladesh, and the 320 acres of its area are full of greens! Not to mention the Shahid Minar, the famous 1 Kilo Road, and the Chetona-71 sculpture commemorating the Bangladesh Liberation War of 1971.
You can definitely enjoy the green campus and the food from "tong" when you attend.
Sponsors of WordCamp Sylhet
Everyone sponsoring this event is enthusiastic about the event itself and excited to see how amazing it finally turns out.
Team authLab as Platinum Level Sponsor
We are absolutely thrilled to sponsor WordCamp Sylhet 2023 as a Platinum sponsor!
The team was an "ASOK Sponsor" of WordCamp Asia 2023 under the global brand name WPManageNinja. The team also attended WordCamp Singapore, WordCamp Europe, WordCamp Kathmandu, and WordCamp Asia.
Having the chance to sponsor a WordCamp in our own town and country is a big deal for us! As a matter of fact, it's a proud moment for us to be able to give back to the town and community we grew up in!
Let's have a round of applause for all the sponsors of this event.
Say Hi to Team WPManageNinja at The authLab Booth
We would have our own booth alongside many other popular faces of WordPress at WC Sylhet. Team authLab, AKA WPManageNinja is eager to meet all of you.
WordCamp Sylhet 2023 is organized by an enthusiastic team who wants the Bangladesh WordPress community to grow even bigger. We'll make sure the event is fun, informative, and a happy one for you.
The Bangladeshi WordPress community has waited for a big get-together since 2019. And as the day comes closer, our excitement increases!
N.B: We'll bring some cool swags and even cooler people to the event for you! Drop by and say hello to us.
Attend Speeches and Take Notes
A curation of seasoned WordPressians as speakers at WordCamp Sylhet awaits your attendance! Each of them is an expert in their respective sectors and will cover topics like careers in WordPress, development, design, marketing, content, tech support, and many more.
We're sure this WordCamp will have something new for you to learn.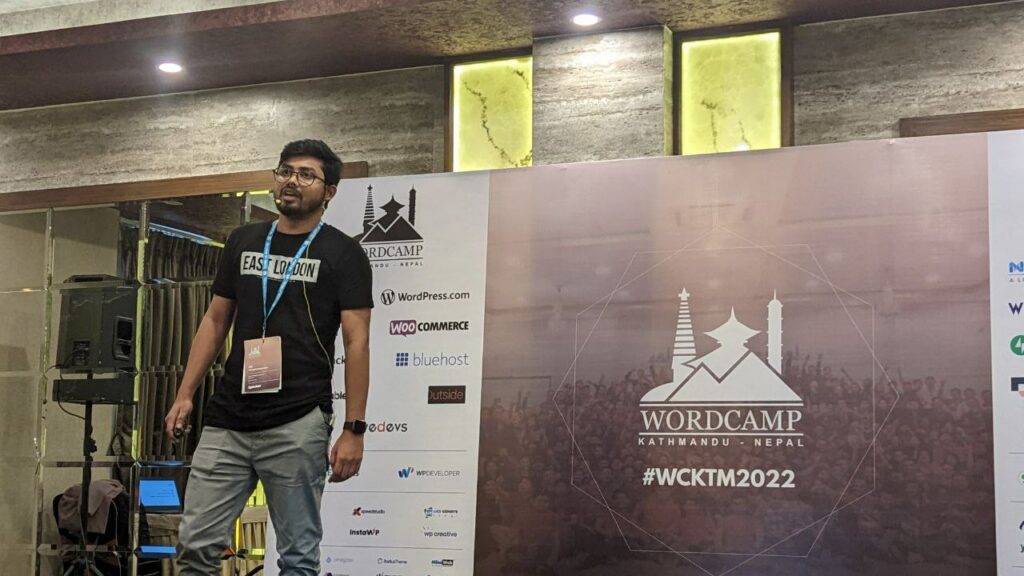 If you are speaking at the event, we thank you for sharing your wisdom with us. And if you're in the audience, we hope you get the knowledge and confidence to be a speaker in the next WordCamp somewhere in the world!
Meet New WordPressians & Build Your Network
Attending WordCamps doesn't just mean introducing your business, brand, or product to the WordPress world. It's also a great opportunity to meet new people and grow your network.
Most importantly, it's amazing for your personal improvement since you get to learn different topics and about a new tool or skill you didn't know you had!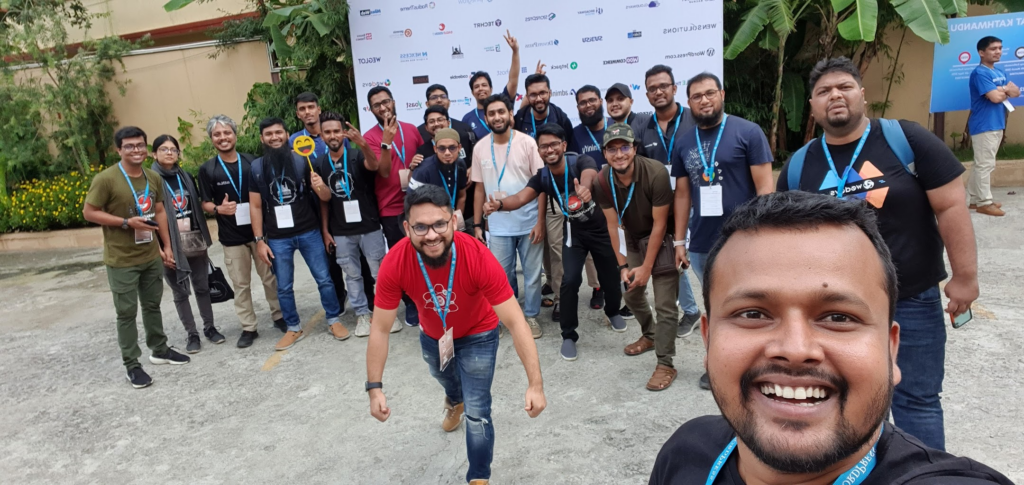 WordCamp Sylhet 2023 welcomes you to join, meet, and learn more about WordPress.
authLab is a Proud Sponsor of WC Sylhet '23
We're happy to be a part of the sponsors of this event. It couldn't have been possible without all the other sponsors, volunteers, organizers, speakers, and most importantly, the attendees! It's all of your excitement that has inspired us to push the program forward.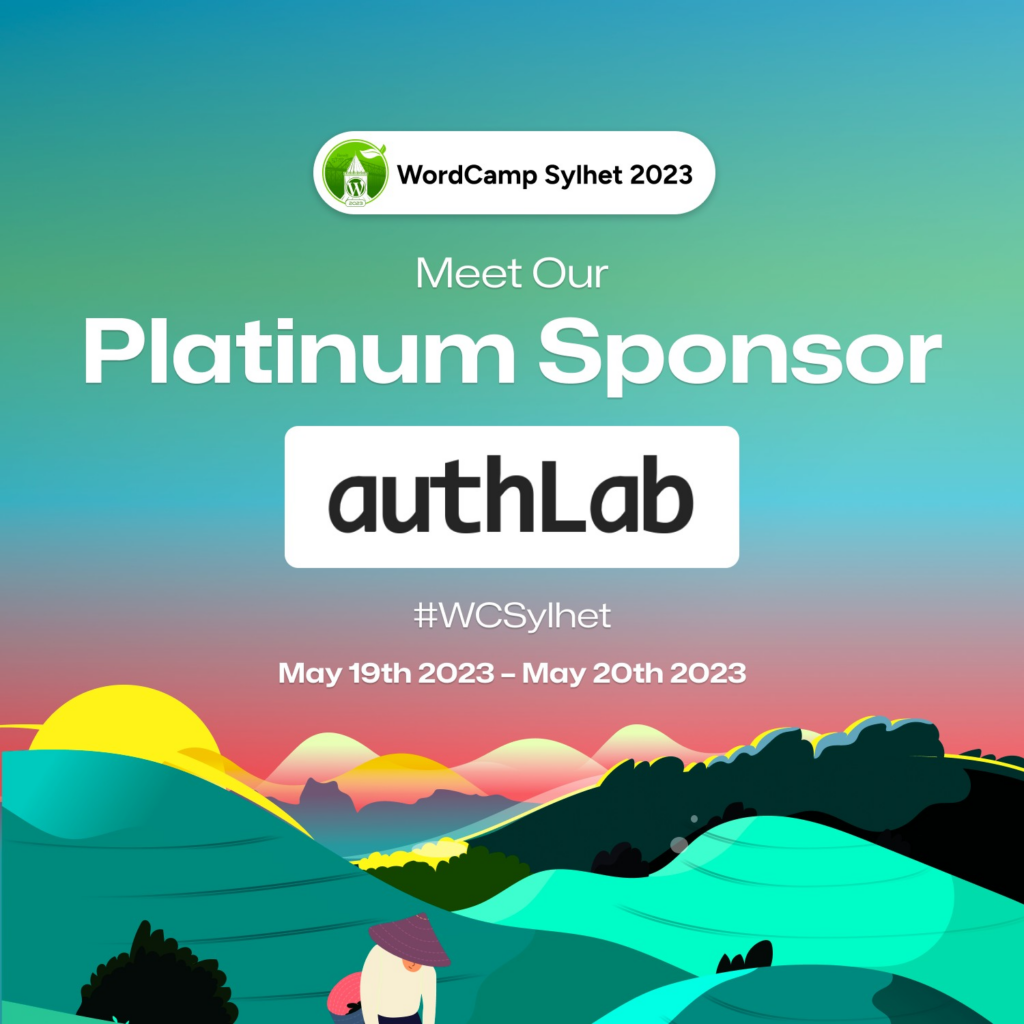 Thanks to everyone for their participation in the event and special thanks to all the attendees we hope to see.
That's All For Now! Let's officially meet on May 19 for WordCamp Sylhet 2023 at Central Auditorium, SUST, Sylhet, Bangladesh. Not just that, on May 20, join the Contributors' Day which would be arranged on the authLab premises.
Don't forget to use #WCSylhet and tag WPManageNinja in your social media posts with your experience or the moments you've captured.